We here at Underground Printing may be best known for our custom apparel and shirts, but aside from that, we also know there are plenty of other things that you may need for your business in addition to the clothing essentials. We're going to outline three pieces of apparel and three types of supplies that are perfect for any business. With custom design help and fantastic styles, UGP is your top source for any of these things.
Apparel
1. T-Shirts:
Of course, you cannot go wrong with a classic t-shirt. Our custom designed shirts are our bread and butter, and there's a reason why! Our t-shirts are perfect for anything that you may need, whether it's an organization or business get-together. Anything apparel related will surely be a hit with co-workers or employees, but the t-shirt is the classic thing to get people excited at any business function. There's plenty of options available to go with the customizability, whether it's our combed cotton fitted tees or a heavy cotton shirt, they're sure to be crowd pleasers. Our shirt designer online is easy to use and even offers templates for whatever idea you may need a little creative boost for.
2. Polos:
When talking about shirts, polos are the quintessential work-shirt for any line of work. Even in lines of outdoor work, our custom polo options, like the dri-fit from Nike or dri-mesh from Sport Tek, are able to hold up and keep your workers fresh in any weather. Whether it's in-office or out, our business polos are the perfect option to custom design for employees. With the right amount of class and comfort, business polos hold up in any work environment. Then, of course, you can hit the links after work in one! After all, they aren't called 'golf shirts' for nothing!
Quarter-zip jackets off the best of the pullover and full-zip all rolled into one! Quarter-zips are versatile enough to wear in just about any situation indoors and outdoors. They also offer just enough of a 'dress-up' ability to wear in more professional business settings. Take this UltraClub option, for example. Not only is this perfect to work out in, but you can certainly order a few custom quarter-zips like this and add your custom logo for a perfect in-office option. For a warmer option there's also the Sport-Tek fleece-lined pullover, which you can wear on those colder days in the office. Super comfortable and even fun to wear, custom business quarter-zips are great to wear for anyone.
Supplies
1. Mugs:
Apparel is great, but custom supplies for the office are just as important. One of the business essentials is the mug. It is almost the standard to walk into the office, pick up your favorite mug, and go over to the pot of coffee for a cup of joe. Thanks to UGP, we can help make your new favorite mug a custom one with your business logo on it. No matter how many your order is for, we'll have you covered with high-quality service and mugs. Options like our insulated infinity tumbler as well as our stainless steel option make sure that your drinks will get to and from meetings while keeping warm (or cool). With a mug made custom, your employees and co-workers will be excited to have a go-to mug of their own.
2. Pens:
A staple on any desk, the custom pen is the perfect thing to make custom for your business. You always need to have quality pens on hand in office, and with UGP you will surely never run out! Even if an employee takes one for themselves, our rate per pen is affordable and we offer plenty of options that will fit the needs of your business. In addition, we offer a variety of sort of pen, some of our favorites being the clic stic and a lovely pendant option. That way, you can get multiple types of custom pens for your office colleagues!
3. Notebooks: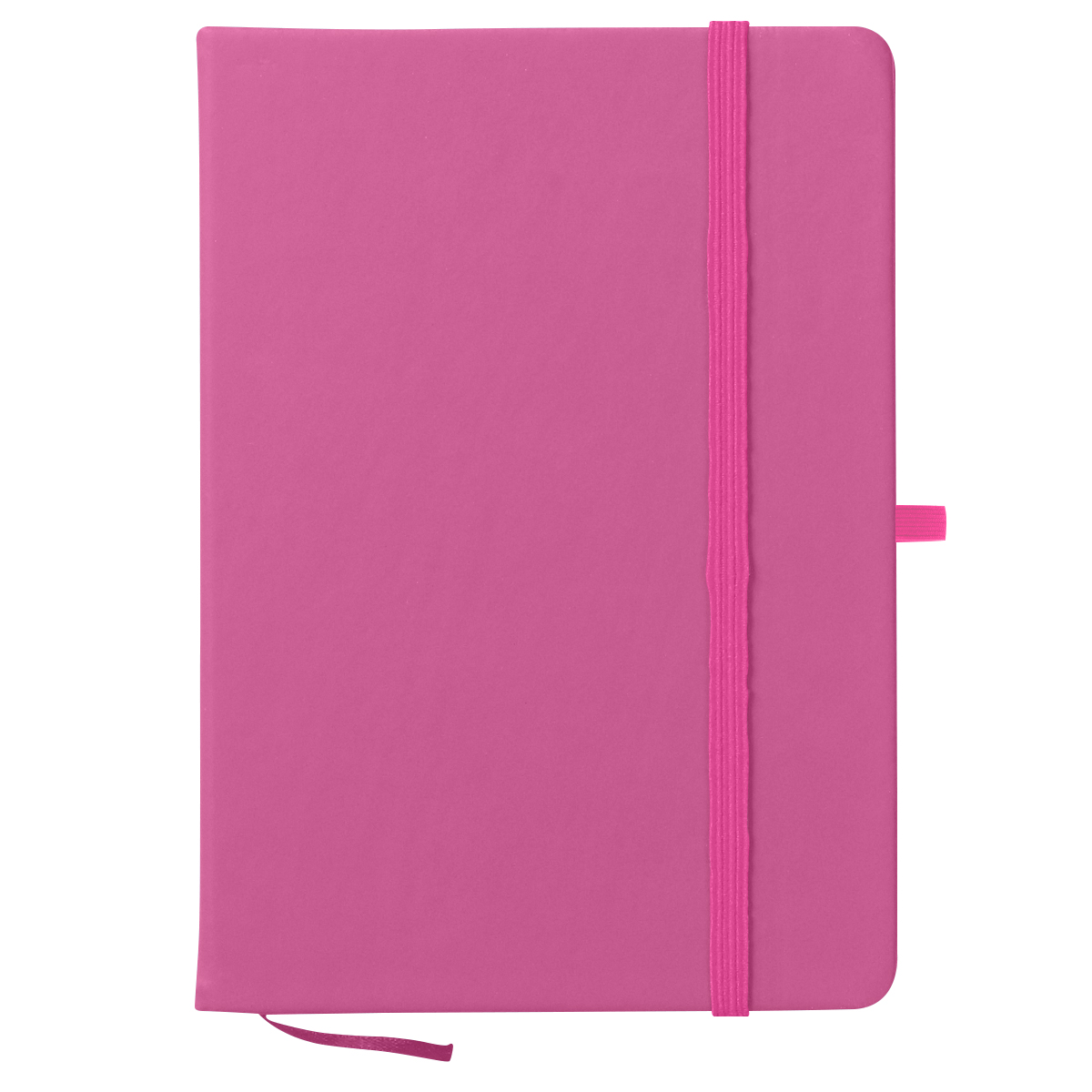 The last of our office supply essentials is the custom business notebook! Things like a handy notebook may be overlooked, but they can be the difference between an organized schedule, and a hectic week -- or month -- or year! We offer custom designs for your business for the cover, and these are perfect for anyone that may need to keep their schedule in check. Like the pens, we offer a variety of options so you can pick and choose which ones to order for you officemates. We even offer an option that includes a pen! But, if you prefer, there are those without as well.